DENVER MASONRY SPECIALISTS
Welcome to Denver Masonry Contractors, Your Premier Destination for Top-Quality Masonry Installation and Repair in Denver. We're Your Go-To Experts for Affordable and Reliable Masonry Solutions!
Your Free Quote is Just One Phone Call Away
We are open Monday – Saturday  6AM – 8PM/Sunday Closed | Licensed & Insured | All Brick/Block/Stone
Professional Masonry Denver, Colorado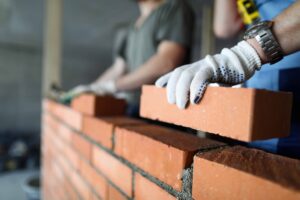 Denver Masonry Pros provides high-quality masonry services to both commercial and residential customers. Our experience allows us to identify the issue and solve it at an affordable cost. Give our specialists a call now if you're looking to build a new masonry architecture or restructure an old dilapidated one.
Denver Masonry Pros specializes in a variety of architectural styles. We work with contractors that have the required abilities for your project to ensure that you receive matching skill sets.
We are known for our high-quality craftsmanship and excellent architectural design.
We provide top-tier products at low costs to fit a wide range of budgets and work hard to stay under the budget. We have worked on a wide range of projects and understand the importance of communicating effectively with each other and our customers.
We take immense pride in our reputation for high-quality craftsmanship and innovative architectural design. Our materials and products are renowned for their quality, and we consistently offer competitive prices to accommodate a wide range of budgets. Moreover, we understand the financial constraints of many projects and make it a point to diligently manage our work to stay within budget.
Effective communication, both within our team and with our valued clients, remains a cornerstone of our work ethic, ensuring that every project we undertake is a success from inception to completion. Trust Denver Masonry Pros to transform your architectural dreams into reality, all while keeping your budget and expectations in mind.
We provide top-tier products at low costs to fit a wide range of budgets and work hard to stay under the budget. Having worked on a wide range of projects and understand the importance of communicating effectively with each other and our customers. We take immense pride in our reputation for high-quality craftsmanship and innovative architectural design. 
For a full list of our services, go to the menu above. Please give us a call at 720-738-6240 if you have any questions.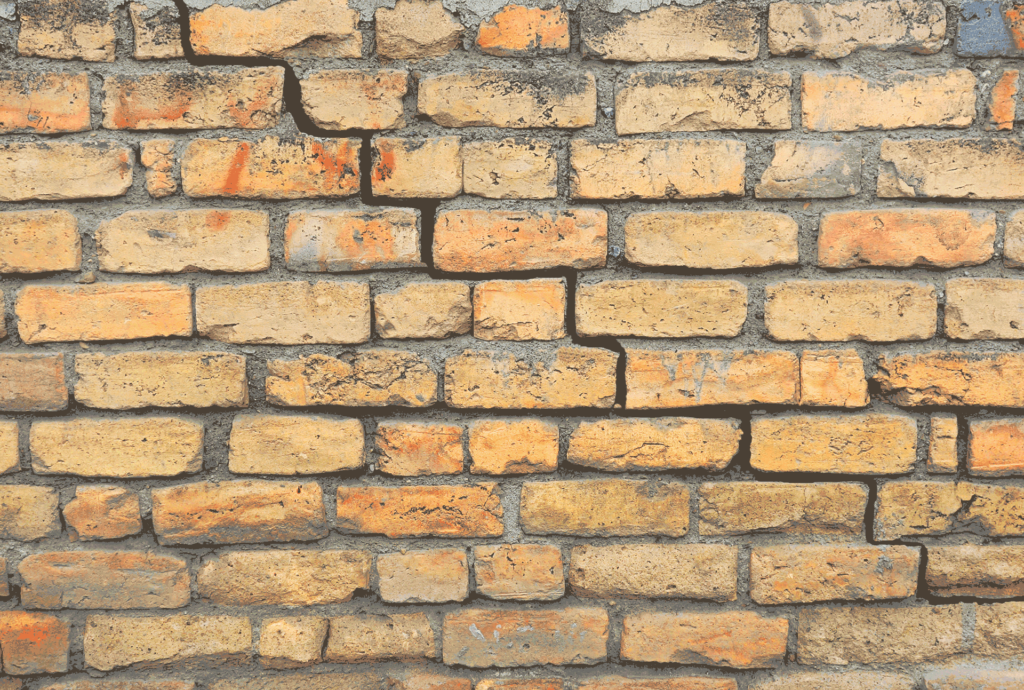 Masonry, consisting of stone and brick, is a common construction material used in both residential and commercial buildings. It involves the arrangement of individual units held together by mortar. While stone and brick structures are generally durable, they are not immune to wear and tear. Over time, signs of distress may become apparent, indicating the need for repair.If you notice chipped or cracked bricks, deteriorating mortar, or discoloration, it could be a clear indication that your masonry requires attention. Discoloration may also suggest that the brick has started retaining moisture, further compromising its integrity. In such cases, it is essential not to delay in seeking professional assistance.You can reach out to us at 720-738-6240, and our team will be ready to provide the necessary stone and brick repair services. We understand the importance of maintaining the structural strength and aesthetic appeal of your property. By addressing these issues, we can restore the integrity and visual appeal of your masonry, ensuring its longevity.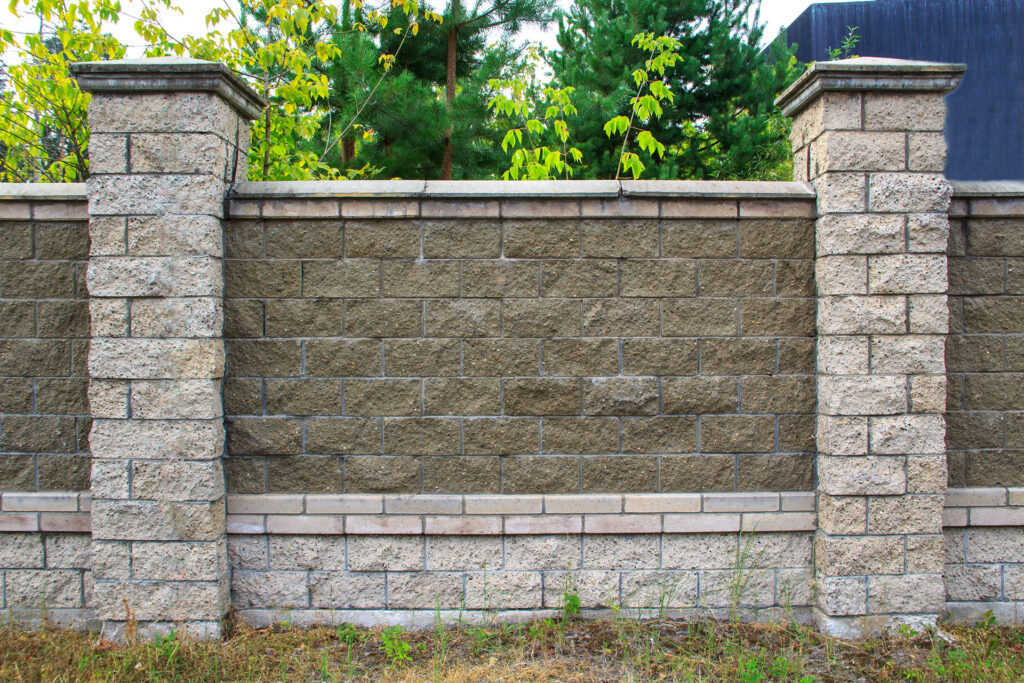 Denver Masonry Pros specializes in the installation of block walls, block fences, and concrete fences, catering to a diverse range of styles and preferences. Our expertise extends to residential projects, where we take great pleasure in transforming your envisioned walls into reality. Additionally, we undertake commercial and industrial wall installations. One aspect our customers appreciate about working with us is our fair pricing. We strive to offer pricing that aligns with or falls below market value, ensuring affordability for our clients. Regardless of the project type, we maintain a consistent price range, providing transparency and fairness in our services. If you are in need of a block wall fence or block wall installation, we are here to assist you with a complimentary estimate. To learn more, feel free to give us a call. Our team is available seven days a week to provide further information and address any inquiries you may have. Additionally, we extend our services to guarantee the durability and effectiveness of your constructions by being prepared to handle repairs for broken brick walls and fences.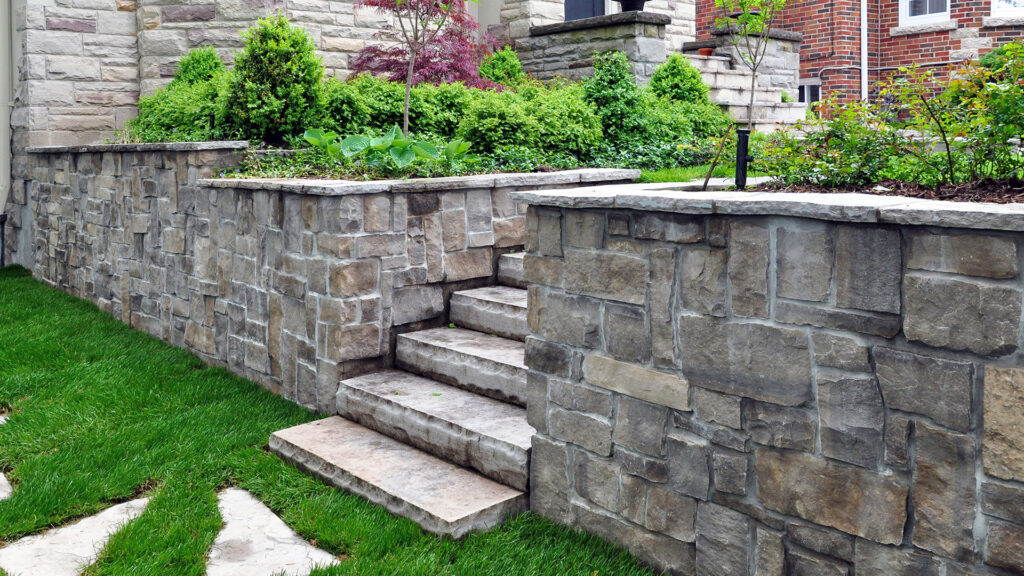 Denver Masonry Pros specializes in the construction of concrete or stone retaining walls that not only serve the functional purpose of holding back lateral pressure points but also seamlessly blend into their surroundings. These walls exhibit remarkable compressive strength, ensuring their longevity and minimizing the need for regular maintenance. The inclusion of reinforcing elements significantly enhances the tensile strength and ductility of concrete masonry, resulting in increased resistance to heavy loads. In the case of cantilever retaining walls, a footing or base supports a vertical masonry wall, effectively countering overturning and sliding caused by lateral soil pressure. The strategic placement of reinforcements is carefully engineered to withstand the forces exerted by the pressure of the surrounding soil. At Denver Masonry Pros, we understand the importance of structural integrity and aesthetics in retaining wall construction. Our team is experienced in creating durable and visually appealing solutions that effectively address lateral pressure while harmonizing with the natural environment.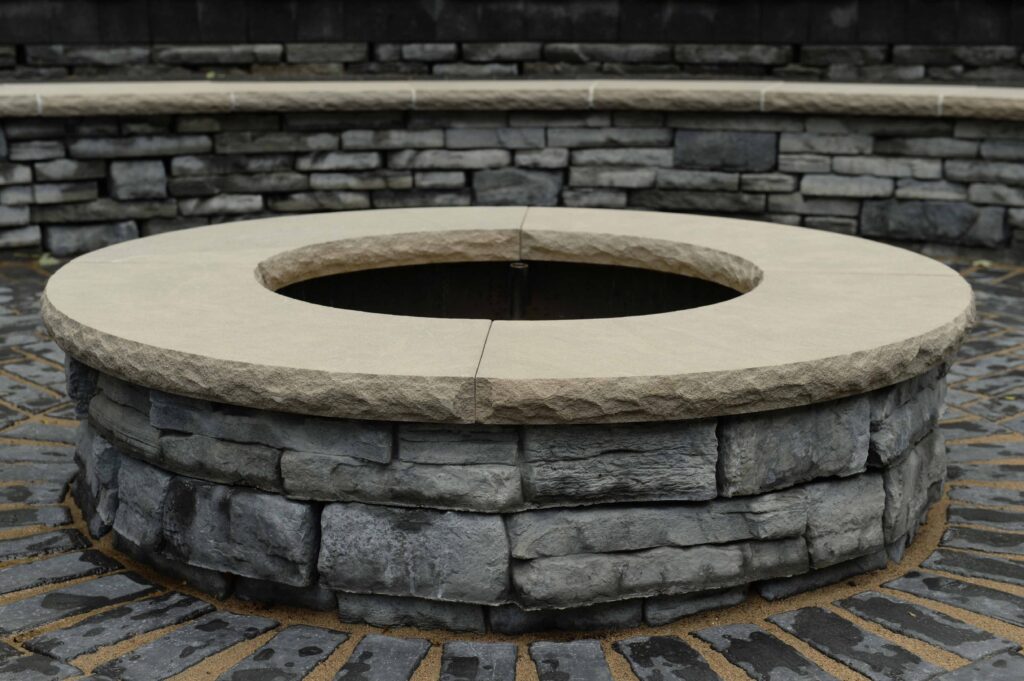 Denver Masonry Pros understands that even as the temperature drops, you can still embrace the beauty of changing seasons and enjoy outdoor spaces. Transform your backyard or patio into a versatile gathering spot that can be used throughout the year. Similar to candles, fire pits have the power to enhance the ambiance of your outdoor area, creating a warm and inviting atmosphere. They foster a sense of togetherness as friends and family gather around the mesmerizing flames. Fire pits provide a delightful and engaging form of entertainment. In a world dominated by digital distractions, it's essential to take a break and reconnect with nature in a unique way. Tending to a fire brings a sense of fulfillment as you spend an evening immersed in its comforting glow. Additionally, fire pits offer exciting cooking opportunities. There's something primal and soulful about preparing meals over an open flame. Whether it's the complexity of slow-roasting a pig or the simplicity of toasting marshmallows, cooking on a fire pit brings us back to our roots and rekindles a connection with our primal instincts.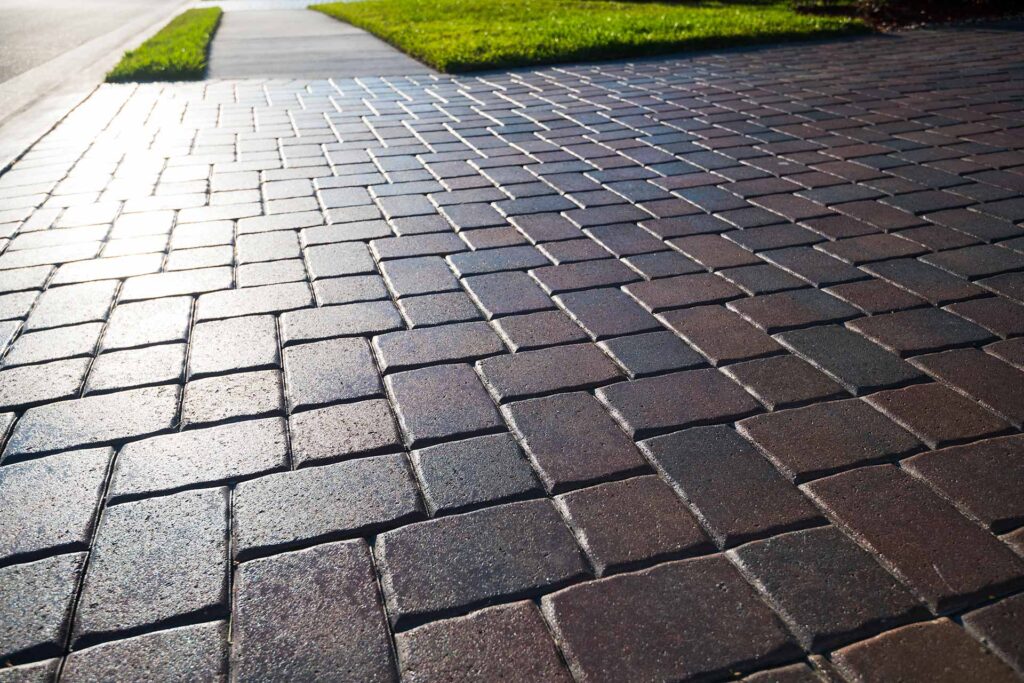 Driveway pavers can be installed in a matter of days, making it an easy and efficient alternative to asphalt or concrete. Once the pavers are completed, you can use your driveway immediately. There are may different design types that you can opt in for giving you creative control over how you want the finished product to look. You can pick a color that compliments your home and landscape. Your home will be sure to look set-apart from all the rest. Repair is also a breeze with bricks, no more cracks and mismatched colors and textures. Once sealed, driveway pavers require little to no maintenance to keep them looking good. Driveway pavers provide great traction in the snow climates and better drainage so your can rest assured your tires wont slip. Allow Denver Masonry Pros to get you a quote for an epic paver driveway today. We offer free quotes and speedy turn around times!
Brick Repair & Restoration
Theres alot of brick in Denver. We know you only want the best when it comes to your home brick restoration or repair. Unlike these other guys we dont talk a bunch of fluff. We get straight to the point of what you need. Making us a superior choice to the other selections in town. 
We provide all types of masonry services for your commercial project. So if your dream is to fix up your commercial office space than we got you covered. That foundation thats looking less like a foundation and more like a nature valley bar someone ate in your bed…yep we can fix it. Denver Masonry is your go to to make your building "shopable" again
Your home is important and you should do everything to protect it. If you notice any sudden cracks appearing, it may be time for a masonry repair. Along with that, cracks in your masonry are a sign that your foundation may need an assessment. We specialize in all forms of masonry repairs as well as new installations.
Adding a brick patio to your home is a great way to add aesthetic and financial value. We are proud to offer more than just patio installations, we also do walkways and steps as well. Upon arrival we can show you what is the best solution for exactly what you're looking for. Feel free to reach out to us at any time for advice or tips if your thinking about making the addition to your home.
Why Choose Denver Masonry Pros?
We are by far the best choice for masonry services in the greater Denver area. We match you with the best mason for your project, budget and area to ensure a smooth transaction. The relationship between you and your contractor on a project is important and we want to make sure its a good fit every time.
Our masonry experts have years of experience under their belts. After many jobs, with this comes the knowledge and expertise to guide your task in the right direction.
We have an eye thats keen for our craft. The standards that we use are the top of the industry. We are a no fluff company that will get the job done right. 
High Quality Professionals
When your business or residential property needs a makeover, we are your trusted pros. We love taking on any level project. After a project is started, we chase high quality results and this is what the end outcome will be.
Masonry Services Denver Colorado
We have over a decade of experience in this field. What you get when you work with us is a direct line to years of learning and projects. Our team is very skilled in brick restoration and repair. Our mission is to assert our workmanship and continue the proper conservation of stone and brick in Denver, Colorado. Some other masonry services to research include:
 Tuck-pointing also called repointing, Manufacture of architectural stone and Terra-cotta architectural characteristics, Concrete patching and repair,  texturizing existing mortar, Concrete patching and repair, Column wall and porch restoration Any sort of Terra-cotta patching with Jahn Mortars by Cathedral Stone, Manufacturing of stone and terra-cotta using custom materials to align with the architecture, Manufacture of architectural stone, Modeling with patch carving to replicate preceding works.
Painting, Filling in holes, Infilling around windows, Many sorts of masonry applications, Bracket and header installation using Steel pieces, Repair of arches and reconstruction, Past repair or current of window and door spaces including masonry walls, Stucco repairs, Masonry sealing and weatherproofing, Removal of pre-exisitng paint or stripping paint, Cleaning masonry using pressure washing methods, epoxy injection, Helical tie installation, Chimney Repair, Cap stone replacement, Potassium silicate application
Anything is possible and we are prepared to recreate and bring life back into your interior or exterior plaster and masonry structure features. Many types of repairs you will find are no longer in production. Through tried and tested techniques we can replicated almost exact match pieces and repairs. We can also execute this in the field depending on what the project is. These same techniques are what we have used in past projects throughout Colorado. Other types of services our clients have used include: Parapet Cops, Pieces for ledge building, Carved stone ledges: using stone. Sculptures, Window sills, Ornate Carvings, Window tracery work, Capitals, Door and window surrounds, Mantles, Fireplace surrounds, Corbelling, Stone detailing, Plaster: Plaster capitals and ceiling work.
If a piece of material needs to be replaced, we only turn towards the best high strength casting materials available. With proper reinforcements, we repair of fix whatever it is that needs changed. Any new plaster pieces are made with the highest quality material, this is not limited to high strength resin and fiber-reinforced plaster. Terracotta can be used to make ornate replications alongside masonry units. Any type of building that has the above mentioned materials we are able to fix and or repair. This includes adding additions if need be as well. We have experience is town halls, churches, historic schools, city buildings, and state capitals, all types of historic structures.
If your still not sold that we are the best choice for masonry services in Denver Colorado, than here are some more services that we offer: Decorative and privacy wall construction, Masonry Wall, column, New Masonry, steps, walkway, porch, Masonry Patio, Masonry Fireplace facade installation, caulking installation, Brick and stone interior walls capes, Stone Mantle and hearth installation, Time capsule and memorial construction. 
We can be reached at any time of the day or week so feel free to reach us @ (720)-738-6240, for additional questions or services: Project Consultation and planning, budgeting or any other type of service and estimate, Call Today! (720)-738-6240
Email: masonrydenver@gmail.com
-Cathedral Stone Products, certified residential restoration, Commercial Restoration, Denver Colorado's most skilled masons are able to handle our work and the work we doe with clients. We are a referral site and will match you with the best contractor in your area.
Our ancestors used masonry to create powerful structures that stood the test of time. As time went on, the materials proved to be more popular and recognized as environmentally safe. Stone and concrete are both options that provide produce endless amounts of options in regards to design. This also applies to both practical and and aesthetic purposes. The processes of using the materials has not changed and we still use these today. These techniques stand the test of time.
Masonry as a craft has generated many architectural achievements. Modern day masonry requires much more eye for detail and skill. Brick and Block must be level and there are appropriate tools to help along the way. Denver Masonry proudly serves the greater Denver metro area for the past several years. We continue to offer the highest quality repair services that Colorado has to offer. We are happy to work on new construction as well as commercial projects.
Our success is predicated on the fact that building professionals means happy customers with consistently good results. Our success is predicated on the fact the building professionals means happy customers with consistently good work. So no matter if we do repair/restoration or new construction to your property, you can be confident knowing Denver Masonry Pros is relied upon for all types of masonry jobs. Lastly, safety is the most important attribute among all else, we hold our practices to the industry standards.
How can we assist you today?